It's been a running joke for years amongst my friends that the majority of the trips I take are 'honeymoon holidays', once-in-a-lifetime holidays that I'm lucky enough to take on a regular basis thanks to my freelance career as a luxury travel writer for AGLAIA, as well as with my own blog, Lux Life London. 
My best girl friends have been everywhere with me, from the Caribbean to the South Pacific Islands, and even a honeymoon-style road trip through the South of France. Having visited a substantial number of luxury hotels and destinations over the years, Assumpta has kindly asked me to write this post on the most luxurious honeymoon destinations I've visited that have really stood out.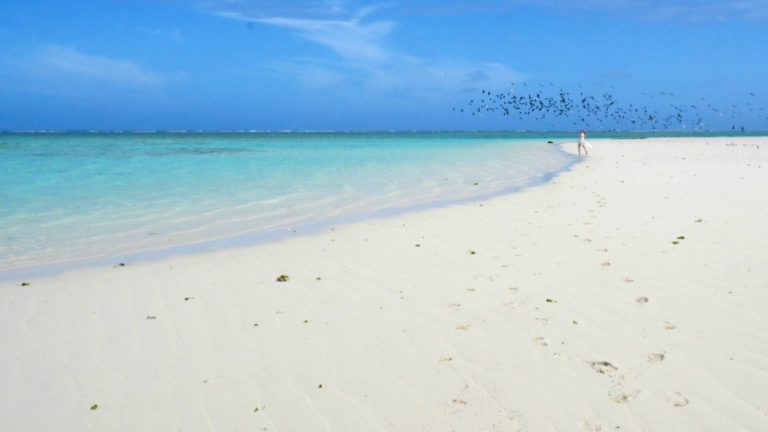 Fiji, South Pacific
I visited three islands in the South Pacific, but for me one destination in particular really stood out as being one of the most luxurious experiences I have ever had the privilege of enjoying. The Royal Davui Island Resort is a private island in the middle of the South Pacific ocean, and while the journey is long, I promise you it's worth every minute of being sat on a plane. The idyllic island is strictly adults-only, and offers everything from helicopter transfers, to a private champagne-picnic on the resort's very own sandbar set like a glistening jewel in the middle of the crystalline waters of the Pacific ocean. And if that doesn't sound dreamy enough, each villa is nestled in the cliff-face amongst the trees allowing complete privacy, as well as having its own plunge pool featuring uninterrupted ocean views. This is Fiji in all its luxurious glory.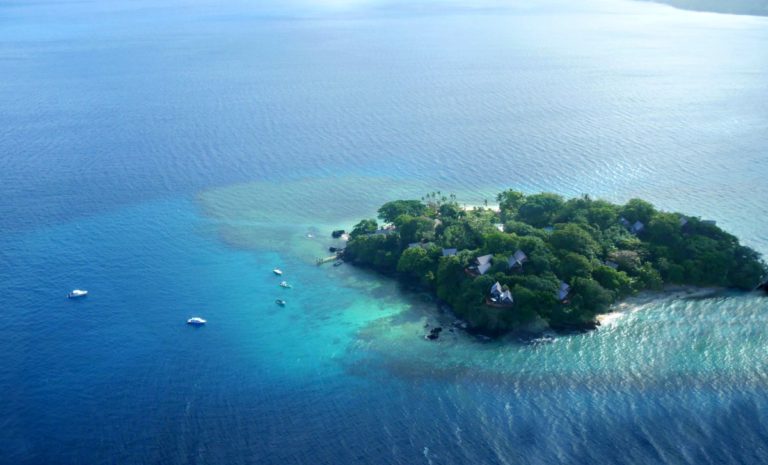 St Vincent and the Grenadines, Caribbean
If I ever get married, the Palm Island Resort in St Vincent and the Grenadines is where I'll honeymoon. Another private island, this time in the Caribbean, the resort is barefoot luxury at its absolute finest and a much closer destination to Europe than the South Pacific. While the resort offers an intimate and unparalleled level of service, St Vincent and the Grenadines itself offers the opportunity to swim with turtles in the unspoilt Tobago Cays Marine Park, and sail over to the Pirates of the Caribbean "Why is the rum gone!" island that Jack Sparrow and Elizabeth Swan are marooned on in the first movie. It's ideal for those looking for a relaxing honeymoon in a tropical and friendly location, with a small side of adventure.
France Multi-City
Paris is a cliche, but would a honeymoon list really be complete without the city of love? Spend evenings walking hand-in-hand by the Seine and taking in the sights, enjoy steak and champagne in the garden of the ever-trendy Hotel Amour, and stay at the glorious Shangri-La Paris where you'll wake up with a view of the Eiffel Tower from your window.
After spending a few days in Paris, fly down to Nice and hire a car for the honeymoon road-trip of a lifetime. Drive to Monaco and check-in at Hotel Metropole with its Givenchy spa and swimming pool designed by Karl Lagerfeld. Plan in advance and make a reservation at 2019/2020's Best Restaurant in the World, Mirazur, which is just a half hour drive from Monte-Carlo and provides exceptional Mediterranean food and views over the Côte d'Azur. 
From Monaco, drive along the coast to Cannes, stopping off at the picturesque Villefranche-sur-mer for a stroll, and Saint-Jean-Cap-Ferrat where you should visit Villa Ephrussi de Rothschild for the history and views, and Paloma Plage for the calamari and the beach. When you finally arrive in Cannes, check-in at Hotel Martinez and spend your days soaking up the sunshine and people-watching in the home of old-world sophistication and summer romance.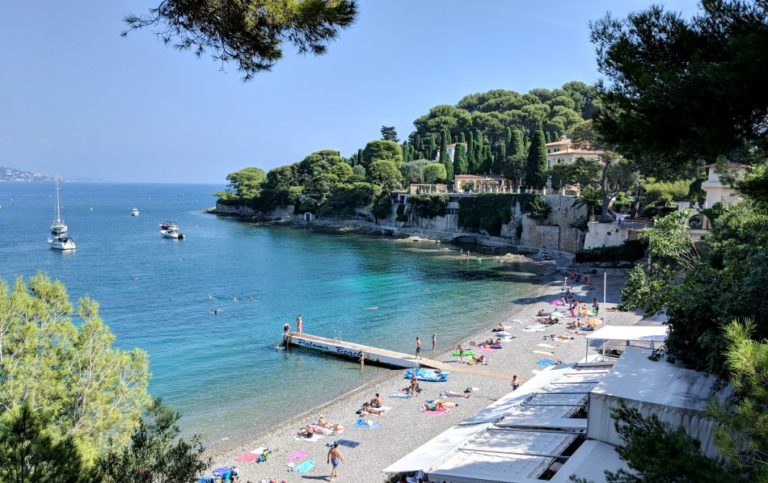 Marrakech, Africa
For the perfect combination of cultural sights and sunshine, Marrakech is a fabulous choice if you're looking for warmth all year round without straying too far from Europe. Stay at the magnificent La Sultana, which is essentially a luxury hotel in the heart of the Medina, that's been designed in the style of the old riads so you get the best of both worlds. Spend an afternoon in the hotel's luxury spa, stroll the romantic gardens of Yves Saint Laurent's Jardin Majorelle, enjoy exceptional Moroccon cuisine at Nomad and Comptoir Darna, and complete your stay with rooftop cocktails at The Pearl. And don't forget a visit to the Souk for a souvenir!
Antigua, Caribbean
An easy and direct 8-hour flight from London will get you to Antigua, one of the Caribbean's most beautiful and friendliest islands. Boasting 365 beaches and all the rum punches and plantain you could wish for, there really is something for everyone on Antigua, whether you're more of an active adrenaline-junky or in need of a more relaxing stay. Stay at the adults-only Galley Bay Resort, and spend a week exploring the island. The hotel can also arrange a helicopter tour over Montserrat's famous volcano, or if flying isn't your thing, take a boat trip to nearby Barbuda and enjoy its pink sand beach which was a favourite of Princess Diana.
UAE Multi-City
For the young and fun, a UAE multi-city itinerary would be an unforgettable honeymoon. Start with a stay at the Four Seasons Jumeirah Beach Dubai, visit the top of the Burj Khalifa and soak up the high-end restaurants and shopping malls of the soaring city, before moving to the paradisiacal Zaya Nurai Island in Abu Dhabi for a relaxing time away from the tourists and action of the city. Abu Dhabi is just a one-hour drive from Dubai, and while it's a much quieter city than it's bigger and brasher neighbour, its little private island of Zaya Nurai is an Instagrammers dream and will provide you with some much needed rest and relaxation after your wedding day.
Vienna, Austria
Vienna is a classic European city; glamorous, historical, and classy. Check-in at the historic palace hotel, Hotel Imperial, and stay in the Elisabeth Suite (named after Empress Elisabeth of Austria). You'll be treated to chocolates on your pillow, a bathroom with a chandelier, fresh roses each day, and your very own butler. Vienna is for culture-lovers: visit the plethora of palaces and museums – including the Kunsthistorisches Museum where you can see paintings by Klimt and Vermeer – and don't miss a performance at the stunning Vienna Opera. The Spanish Riding School is an Austrian institution that's unmissable, and for Vienna's most romantic experiences take a carriage ride through the city or go boating on the Danube.
New York, United States
Although New York City isn't a typical honeymoon destination, I'd argue that it pretty much has everything you could desire for the perfect city-moon. Book a suite at the swanky Langham Place on Fifth Avenue, and spend a long weekend exploring everything the Big Apple has to offer. Hire a rowboat at Central Park Lake before enjoying lunch by the water at the ever-so romantic Loeb Boathouse, see the city skyline at sunset from the top of the Rockefeller Center, take in a show on Broadway, and spend a night enjoying the Jazz clubs in Harlem. It's the city that never sleeps – enjoy every second of your honeymoon and have a whirlwind time with your new spouse!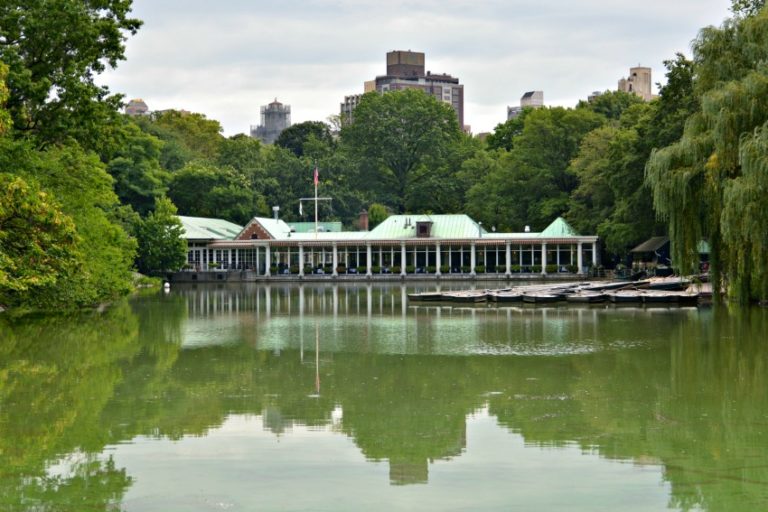 A huge and heartfelt thank you to Catherine Lux from Lux Life London (yes that is her real surname – amazing right?). These 8 luxurious honeymoon destinations are wonderful. Please do remember to check out her blog and follow Catherine on Instagram too.