Assumpta Vitcu is the founder and lead planner at AVE Creations. She has a degree in Law and a Masters in Creative and Professional Writing but event planning, her personal style, reading and writing poetry and prose, plus travelling the world ignite her passion.
From a very young age, Assumpta has been a storyteller; not just on the page or stage but through each event that she plans and styles. She believes that every event should be as unique as her client whether that be a dream wedding, an intimate dinner or a landmark birthday.
With her drive, vision and her meticulous planning abilities, Assumpta is committed to creating an unforgettable, hassle-free and enjoyable experience for individuals.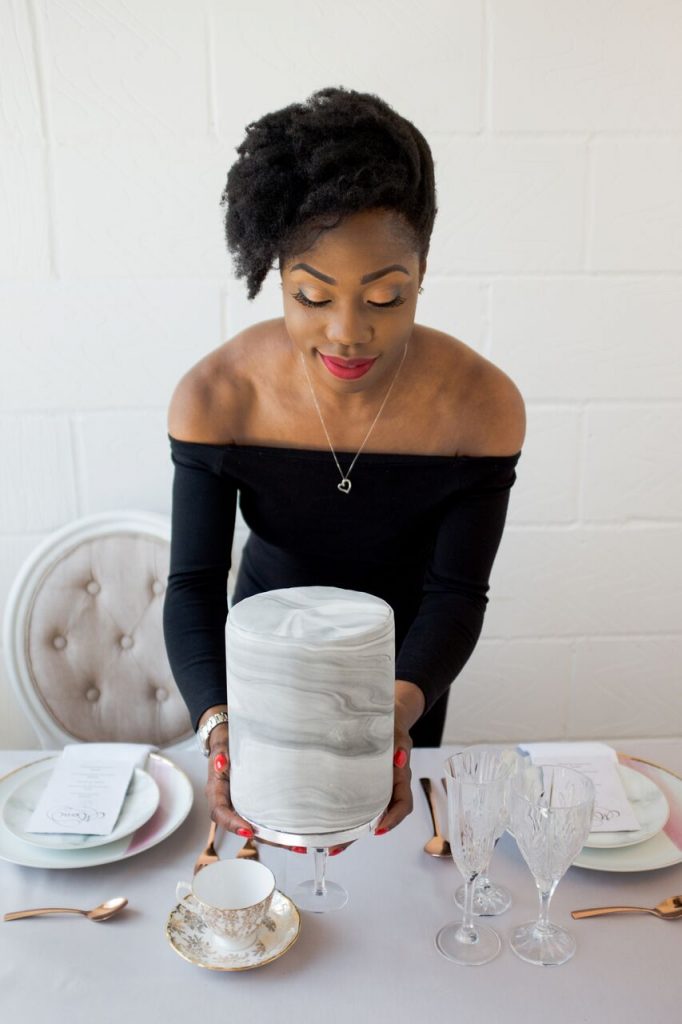 Assumpta has a unique and personal way of planning events and bringing the client's vision to life. She's very organised, creative and hands-on, paying attention to the smallest details. From styling to creating decorative pieces, to making stationery, she has so many talents to offer when it comes to event planning. Assumpta is great at keeping vendors informed with the timeline for the event and quick to update if any changes to the plan occur. She is friendly, calm and practical. Assumpta is amazing to work with and I look forward to working with her again in the future.
I cannot recommend Assumpta enough!On my wedding day, all my guests spoke so highly of Assumpta. Working tirelessly, she ensured my large wedding- a fusion of Nigerian and Caribbean cultures, ran seamlessly.If you are someone who does not enjoy planning or is finding it difficult then I would certainly advise you to contact Assumpta to start early with you planning your big day as she will literally take the stress out of it and leave you to enjoy the bits of planning that you should and it goes without saying that I would not have asked for anyone to help with my coordination on the day.Thank you again, Assumpta for helping such an important day run so perfectly
AVE Creations are simply the best. To have an events company that takes your theme and just runs with it, getting it right from the start is soooo reassuring. Every mood board created was exquisite, she understood the brief, planned and executed with zero fuss. AVE Creations supported our vision for the launch and went over and beyond what we could imagine. Professional, attention to detail, on time, on budget, fuss-free – now my go-to events planner, consultant and coordinator. Thanks for making our event what we dreamed of.