In recent years, smaller weddings and elopements have become increasingly more popular – particularly with millennials. Gone are the days of elopements conjuring negative thoughts of running away from disapproving friends and family.
Nowadays, more couples are opting to elope or have an intimate wedding for practical (financial), unavoidable (think Covid-19) or personal reasons. If you fall into this camp, for whatever reason, then below are six things for you to consider when planning a small, intimate (or micro) wedding,
how much money you have to play with. Consider all sources, from your savings and forthcoming income, to contributions from family etc. It is really important to understand the scope of your finances before proceeding.
Without a proper handle on how much you have to spend, you can very easily go over budget or regret not spending that little extra on something you really wanted because you did not realise you had the money to spare.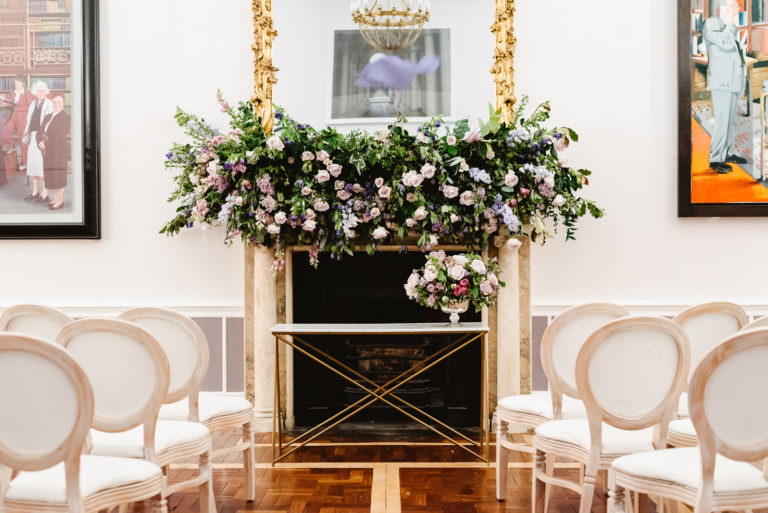 When planning an intimate wedding you want to stick with your nearest and dearest and if you are eloping, then it will just be the two of you and some witnesses. Dependent on when you read this, please check Covid-19 restrictions in the city that you wish to marry in so that you adhere to them.
It may serve you well to discuss how you will manage family and friends who are not invited. Just so you know, managing other people's expectation can be a challenge of a small wedding. Knowing how many people will be in attendance goes hand in hand with your budget (as you'll have a better idea of the cost per head). It is also valuable information when venue sourcing… which leads nicely on to my next point…
Finding the Perfect Venue
It is important that you find a venue that has the right space for your intimate wedding. If it's too small, it will look like you are being overly frugal and if it the space is too large, it will look as though people are missing or that you did not think things through well.
If you do happen to fall in love with a large venue, there is plenty that you can do to utilise the space and prevent it from look cavernous. You can create various points of interest such a food and drink stations, a lounge area or fun photography corner. The possibilities are endless. 
With fewer guests to think about, it is far more feasible to make your day as bespoke and personalised as possible. Not only can you showcase your personalities as a couple, but also cater to your guests in a way that you may not be able to if there are more than 100 people in attendance.
Personalisation doesn't just mean branding your wedding with your custom monogram, but truly giving your guests an insight into your love story, your taste (in food and music), experiences and memories or adventures as a duo.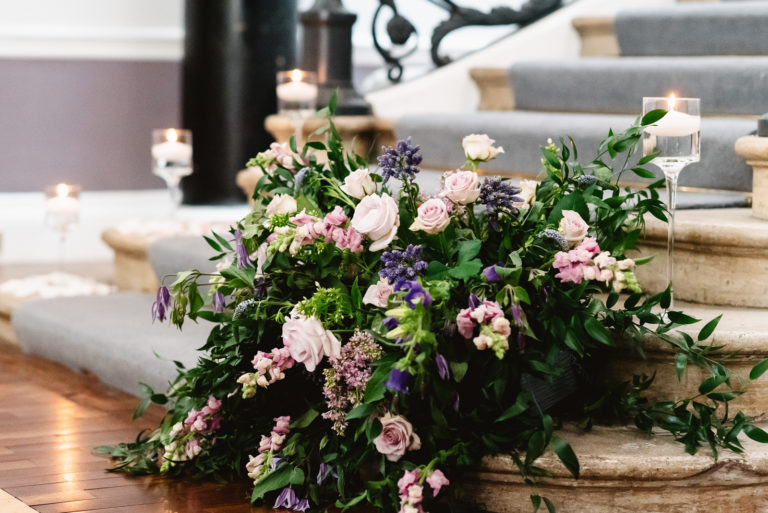 Consider the Guest Experience
Small weddings offer an extra level of intimacy as you can spend more quality time with your guests. You can do things for them and yourselves that you perhaps wouldn't be able to if there were lots of people.
For example, you could hire amazing or unconventional transportation to take guests from one location to another such as a boat or fleet of luxury cars. Or you could hire a private chef or even have everyone stay together in the same accommodation. You can personalise favours to suit each guests individual taste – particularly if you are having a micro wedding. Allow your mind to be as innovative as possible.
And finally, Make Your Own Rules
If you want to have a super traditional affair, then do so. But if you want to skip certain traditions such as having bridesmaids and groomsmen or tossing your bouquet and saying conventional vows, then do so.
As long as you are not offending your family, or anyone else for that matter, your special day is yours to do as you please. Hopefully, it will only happen once. Therefore, do your best to make it memorable.
To watch my YouTube video on this topic you can click here or watch below.
If you need some assistance with planning your small wedding, I offer a range of services and would love to help. I offer SOS Consultation if you wish to discuss design ideas, receive help finding solutions to challenges, assistance finding a venue or require last minute, reputable vendor sourcing. I am on hand at any stage of your journey, feel free to get in touch to find out more.